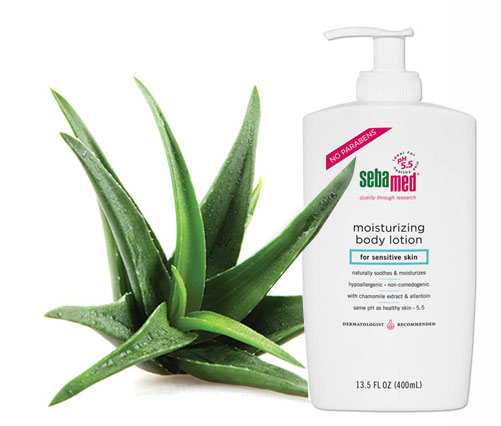 The Science of Healthy Skin Care
In 1967, German doctor Heinz Maurer introduced the world to a new cleansing bar after discovering that most people weren't paying enough attention to the most important part of their skin - the skin barrier. Skin care would never be the same again. Through extensive research, Dr. Maurer discovered that skin care products with a pH level of 5.5 help support the skin's natural barrier. Part of the function of the skin's natural barrier, also called the acid mantle, is discouraging the growth of bacteria and protecting the skin from outside irritants.
In Germany, Dr. Maurer is credited for pioneering the first soap-free bar with pH 5.5--the pH value of healthy skin. The initial Sebamed product was a soap-free cleansing bar which was suitable for cleansing of problematic skin such as rosacea, psoriasis and eczema due to its mild formulation.
Today, Sebamed is sold in over 85 countries and has changed the lives of people from all over the world.
Pioneering the solution for pH 5.5
Traditional soap may help clean you, but it may not always agree with you. It has a pH of between 9 to 10 which is too alkaline for sensitive skin. Most consumers aren't aware that healthy skin has an acidic hydrolipid barrier which has an average pH value of 5.5. Sebamed products are formulated to the same pH balance for optimal support of skin's barrier functions. Typically, consumers opt for prescription medications to help with their skin problems without realizing that proper skin care which supports skin's natural barrier can be important. It is important to avoid alkaline soaps and moisturizers which can compromise the acid mantle, increasing the risk for dryness and irritation. All Sebamed products are clinically tested on sensitive and problematic skin.
Solutions for all skin types
Sebamed brings that healthy level of pH 5.5 to customers. If you are dealing with rosacea, eczema, psoriasis, acne, sensitive skin, or just looking to maintain healthy skin, Sebamed offers a variety of collections. Each line serves its own purpose and is formulated to the same pH level of healthy skin, whether it's our classic collection for sensitive skin, our baby care, anti-aging, or our acne lines.
From hydrating lotions that soothe irritated skin to facial toners that continue a youthful glow, Sebamed has the type of skin care products you are looking for.
Dr. Maurer wanted to make a difference in people's lives, and Sebamed USA has never lost sight of that goal. We're proud innovators and leaders in research-based skin care, and we'll keep working to change people's lives.